CM Fox Licensed Salesperson Elise VanAllen had the House of the Week in the Times Union this past weekend. So we asked her a few questions about Center Squrae. Below is a beautiful and informative post regarding Historic Albany.
"I live in Center Square -one of the many historic neighborhoods in downtown Albany.  I live downtown and work downtown. My husband and I owner-occupy  an 1871 four-family brownstone – purchased in 2002. We consider ourselves 'stewards' of this 144 year old home, and wish to keep it in good stead so that future generations can also enjoy it!
We chose downtown Albany because of its affordable historic character – and the fact that it's a walkable urban neighborhood. We can walk to restaurants, enjoy Washington Park, visit museums, see popular touring musicians hosted by The Egg (performing arts venue) or at The Palace Theater, and enjoy the numerous events hosted at the Empire State Plaza.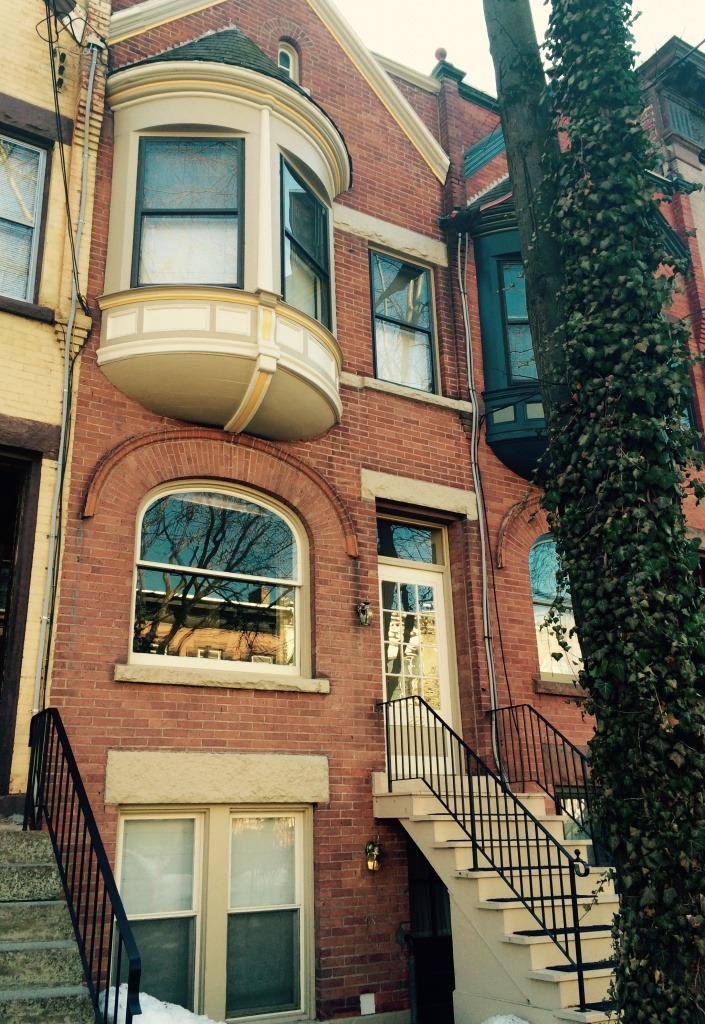 When we want to stretch our legs on our bikes, we ride to the Mohawk-Hudson trail along the Hudson River – and ride for miles and miles.
The downtown historic neighborhoods are quite welcoming – it's easy to meet your neighbors just by being in the neighborhood, and especially so when new neighbors attend the neighborhood association meetings or social gatherings. Spring clean-up – a day when we all come out and clean up our block after a long winter – is another way to meet people.
I refer to the downtown historic neighborhoods as an urban Mayberry – where you can be as engaged or as anonymous as you wish.
Living in an historic home is quite amazing – the quality of the workmanship, the materials, the architectural detail can't easily be replicated. Many of the skills that were possessed by the numerous immigrants that came to America for a new life and opportunity are no longer available – the skills have been lost with the passage of time.  And, some of the materials – like the burled walnut that lines our staircase – are no longer available due to scarcity or are a considerable expense as a result of scarcity.
What I love about our historic neighborhoods is the diversity in architecture, design and materials used – no two houses are exactly alike.
I so enjoy living and working downtown – it gives me great pleasure to introduce potential buyers to our neighborhood, and to be a resource to them when they have renovation and repair questions. That was one of our biggest hurdles when we moved here – having come from living in newer construction houses all of our lives. Now I can share all that I've learned with others."
–Elise VanAllen, NYS Licensed Real Estate Salesperson