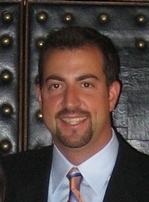 774-285-9232

774-285-9232 cell phone

[email protected]
2390 Western Ave
Guilderland NY, 12084
Receive Email Alerts from Me
~~For Real estate agent Michael Bibbo, there's only one way to handle Capital Area Real Estate – the right way.
With as much pride as you take in your home, don't you deserve a real estate professional who brings that same amount of pride to his work?   My professionalism, guidance and market expertise set me apart from the competition. But it's the pride I take in building relationships with clients and looking after their best interests that results in me being such a great choice to help you make the most of your home sale or purchase.
I wanted to reach out to you and let you know how much I appreciate you.  I was very nervous to "put my house on the market" but after speaking with you, you calmed me down and took care of everything.  You were always professional and attentive. You made a very stressful situation a "piece of cake".   I would highly recommend you to anyone. Feel free to use my name if anyone has any reservations.  Thank you again for making this a great experience for myself and my husband.   -Gretchen F.