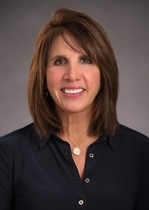 518-527-0441

518-527-0441 cell phone

[email protected]
2390 Western Ave
Guilderland NY, 12084
Receive Email Alerts from Me
I was born and raised in the Capital Region. My husband and I had the good fortune to travel and live in many wonderful locales, both overseas and stateside, before choosing to return "home" to raise our eight children.
I bring my experience of moving numerous times, along with the purchasing and selling of several properties to my new career. For thirty five years I dedicated my daily life to raising children, and now I'm pursuing my lifelong interest in real estate.
Given the opportunity to serve as your agent, I will approach your needs with enthusiasm, professionalism, and a commitment to fulfill your goals.