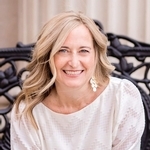 518-878-6343

518-878-6343 cell phone

[email protected]
2390 Western Ave
Guilderland NY, 12084
Receive Email Alerts from Me
Jill Gréaux (pronounced Gray-o)
I am a native to the Capital District. I grew up in Voorheesville and graduated from Voorheesville High School. Later I attended Arizona State University (ASU) where I earned my bachelor's in Business with a focus in Human Resource Management. After graduating from ASU, I joined the corporate world where I held a career in Human Resources for many years.
Although I enjoyed working as a Human Resources professional, I always had a strong interest in real estate. My husband and I enjoy investing in real estate as well as buying & renovating homes for resale. After 15 years in the corporate world, I decided to retire and follow my true passion. I now enjoy working as a full-time Real Estate Salesperson for CM Fox Real Estate.
I currently reside in Glenmont, with my husband and our two children. I am an actively involved member of my community where I volunteer my time and expertise to those in need.
Whether you are looking to buy or sell a primary residence, looking to downsize, are a first-time home buyer or are looking to invest, I promise to give you the best in customer service. I will keep in constant communication with you, keep you informed of the ever-changing local market, and leverage education and technology to provide the best service to my clients.
I LOVE what I do and I do this by CHOICE. Hopefully my energy and excitement for the industry really shines through.
Go with Gréaux! Call me today for a free consultation and/or home valuation. I am happy to help!
TESTIMONIALS:
"Jill was extremely helpful to us in the selling of our property in Albany/Menands New York. Her excellent knowledge of the area was critical as it relates to contacts for refurbishment of the house, appropriate pricing and her ability to work with not only us, but all potential buyers and their real estate agents. She has an artist's eye when asked for her input in color and design. She was supportive, available and best of all consistent and steady - especially important for out of town sellers . She was our best real estate agent that we have ever had." ~ ppss4
We had a wonderful experience working with Jill! She was friendly and neighborly while also being straightforward and professional. She worked diligently with our best interests in mind and helped guide us through the entire process of selling - from deciding when to list to decluttering our house for pictures and showings to signing the final contract. Jill obviously knows the market well, and priced our house at what proved to be the perfect number. Within days of putting the house on the market, Jill generated numerous offers over our asking price and then helped us to decide on the one that made most sense for us. As we deliberated about which offer to accept, Jill gave us the space we needed. While she was always available to talk things through and answered all of our questions promptly, she never pressured us to do anything we didn't want to do. Overall, we were thrilled with how the sale turned out and very grateful for Jill's guidance and hard work.
SS Glenmont, NY 12077 July 2022
"Jill provided amazing service and commitment from the beginning of our real estate journey to the end. She held our hand and guided us through the process while never once pushing us out of our comfort zone. She learned us and her choices reflected our choices and our wants. Jill was prompt and took command of everything. She made a complicated process so much simpler. We could not have been happier to have had Jill as our agent. Absolute professional and one of the BEST agents in the Albany area without question."
Beyond Amazing!
Let me be clear at the outset. I hate the house hunting process and all the related tedious and time-consuming matters. But Jill made it all an absolute pleasure. Besides being extraordinarily competent and insightful and energetic and resourceful and totally professional, she could not be more accommodating, good-natured, personable, and all-around wonderful.
Phenomenal, Fantastic, Fabulous--and even that doesn't capture how wonderful Jill has been. Just a few illustrations may help.
Because my wife and I were out of state during most of our house hunting, Jill would visit whatever properties we would identify online and others she would suggest, and she would take the most comprehensive videos and provide meticulously in-depth commentary, so that we would know every square inch of each house without our own first-hand look.
Then, as soon as we selected a house and made an accepted offer through Jill, she expedited the inspection, as well as whatever plumbing and electrical services were needed, and all the other details that buying a house entails. It was stress free for us. We barely had to lift a finger.
Finally, on the morning of closing, during our final walk-through, Jill found some issues that she wanted resolved before we signed. She immediately had the inspector revisit, the mold remediator redo some work in the basement, and an electrician double-check and repair some outlets. Amazingly, she had all that completed in time for closing that afternoon!
Again, I hate the house hunting process and all the related tedious and time-consuming matters. But Jill made it all an absolute pleasure.
I really can't get over how great Jill has been and how she made finding and buying a house--which could have been dreadful for me--so stress-free and fun. I really can't imagine how any agent could be better. March 2022
We highly recommend Jill! As a real estate agent, she is super knowledgeable and incredibly responsive. When we were out of town during our home search, she visited homes with her camera and recorded videos for us. Moreover, she is an excellent negotiator. And, she is a lovely human being to work with. We are very happy to have found and purchased our new house with Jill as our agent. Thanks, Jill! March 2022
"I cannot say enough about Jill. Working with Jill opened my eyes to how terrible my first home buying experience was. A good realtor makes things happen, a great realtor tempers stress and makes life easier. Jill is a great realtor. She is incredibly knowledgable, she responds immediately and politely pushes to get the deal through. When everyone else is non-responsive, Jill is the one working the hardest. I am so glad I worked with her, and I will go back to her for any of my future real estate needs. She's the best!" TP 
It was wonderful working with Jill during the process of buying our first home in such a crazy market! Jill was very responsive and accommodating, looking at numerous properties with us, all while making us feel like we were her only clients in those moments and her number one priority. Jill was very familiar with the area we ended up focusing on, and gave us great advice to secure our home. We are so thankful and would recommend Jill time and time again!"
zuser  Delmar, NY 12054 
I was moving to Albany from out of state, and stumbled upon Jill, and I'm so glad I did. She helped me navigate the process from a distance, and made sure no detail or step was overlooked. She clearly loves what she does, and really cares about her clients. I am so happy with the outcome - we landed the house of our dreams and made a new friend in the process. Thank you for your expertise and kindness, Jill! AP 12/21
When I decided to sell my home - all of my neighbors stated "the house will sell itself - you don't need a real estate agent". I had bought and sold a few houses - and was a little apprehensive. I was given/contacted Ms. Jill Greaux - and from our first meeting - she was able to organize and host an open house within 48 hours for my home that yielded-three potential offers. Her professionalism and the ability to keep an eye on closing specifics decreased the stress level on the entire final hurdle. Without hesitation - I would recommend Ms. Greaux for anyone's' real estate needs - I am humbled with her commitment and knowledge of the real estate business, along with her impressive "rolodex" of professional business associates that aided me during the process. HOOAH Jill!  JS 16 N Church St Schenectady, NY 12305 
Jill is very helpful, responsive, honest & trusted agent I been worked with. She helped me with patient more than a year even from pandemic over online showing to find my suitable home in this area. In this current hot market situation she was able to make quick appointments to show the houses. Her partner "Diane Sala" was as good as her. I wish more and more success in there business. AF Oct 2021 Albany, NY 12206 
"Jill is wonderful. She helped me purchase my first property. I was very nervous and had a lot of questions but she was very accessible and knowledgeable and guided me through the entire process"   Zuser, Albany NY July 2021
We were new to Albany so we really needed a knowledgeable realtor to guide us in finding a home. We got that and more with Jill Greaux. From the start she was so quick to respond to our requests and showed us homes that matched our desires. She walked through many houses with us and imparted much sage advice. She guided us through several offers and we were confident in her expertise with all the paperwork. She responded quickly to emails and texts. When we found our home Jill was involved all the way to the closing. We are thrilled with our house and we owe it all to Jill! RL Albany NY 5/21
Rating: 10
"Jill did a fantastic job from start to finish for me. This was my first time selling a property, and Jill proceeded through the process in a timely, organized, and professional fashion. I always felt I was in the loop with everything. I have already recommended Jill to one of my co-workers." JM May 2021
"Being both new to the area and first time home buyers we knew we were going to need extra help navigating the home buying process. Jill went above and beyond to answer every question we had (we had many), scheduled multiple showings, and got us into our first home. She is honest, respectful, and never pressured us into any decisions. We highly recommend her for anyone looking to buy a home!" S Weber Schenectady, NY 12304
"I cannot thank Jill enough for her time and effort during my home buying process. She was honest, encouraging and fought for me the entire time. When I had issues or anxiety about the process she would also get back to in a timely manner. I would recommend her to anyone buying a home and would 100% work with her again." - Justina M. Feb 2021
Jill was the best agent I could have asked for. She was very patient with me and very attentive to my needs when looking for my first home. In the end, her hard work paid off as I was able to get into a house in an ideal neighborhood. yafayevv301 Delmar, NY 12054 Feb 2021
"Jill did a great job helping us to find a home and took care of a lot of things such as virtual tours since we were living far from the area we were moving to. Jill worked tirelessly for us to get the perfect home and helped us negotiate a good deal. Jill showed us a lot of homes until we got the location and styled we loved. Jill was always very responsive. Most of all, Jill is a pleasure to work with and truly works in our interest. I highly recommend Jill to anyone looking to buy or sell a home. I would love to work with her again in the future." user13005996  Saratoga Springs, NY 12866 
Rating: 10   Comments:
"I worked with Jill when selling my house, and knew I wanted to work with her to buy one. I couldn't imagine going through it without her! She is knowledgeable about the market and took time to learn exactly what I wanted.... and she found it! She was reachable, flexible, and above all advocated for me through the entire process. I will continue to recommend Jill to anyone who is buying or selling. She was tremendous asset, I can not say enough about how great she is!" MNT 12/20
"I came in contact with Jill sort of by accident. I didn't know anybody who used her as their realtor personally, but after meeting with her I was confident that I wanted to work with her. My first impression of Jill was her honesty. I had met with a lot of realtors before choosing her and many seemed to be telling me what I wanted to hear as opposed to what I needed to hear. Some were pushy or arrogant, or were overly eager for me to sign a contract immediately. Jill did none of those things. She had also done her homework prior to our meeting. She was prepared, honest, knowledgeable, direct, and kind. I knew we would work well together. And we did! Throughout the entire process she listened to my specific needs, and was always supportive of making sure that I was making decisions that were comfortable for me. There was never ANY pressure, but she would gladly lend her professional expertise. I always spoke to Jill directly, I never got passed off to an agent who I was unfamiliar with. She worked just as hard for me as she said she would; and my house sale couldn't have gone smoother. I have recommended Jill to friends and family, and I would happily recommend her to anyone else without hesitation." Niskayuna, NY 12309 
"I sold my home in Clifton Park with Jill. She was great to work with. She was very responsive, smart, knowledgeable, friendly and hardworking. I was thrilled by the service I got. Great agent."
kmurphyadt Rexford, NY 12148 
Congrats on closing! I know it was challenging but I appreciate that you gave my mother all of the kindness and attention she deserves!!! I would only insist on the best for my mom Jill, I hope you know how lofty that is ??. Thank you! - Michele 
Jill has been amazing to help us navigate the buying and selling process !! She goes out of her way to find us properties that have what we need and within our budget, previews homes for us, sending pictures and updates knowing exactly what we are looking for.  She put together a wonderful list of what we need to do to prepare our home to sell and is in constant contact with us about everything!  A wonderful experience thus far!! I would highly recommend her as an agent! Amy W.
Thank you so much for the welcome basket! That was so thoughtful and really made us feel welcome during our first weekend here. Jill, thanks again for helping during this process! The first time you drove us around Albany was our second day ever exploring the area, and to be honest when we drove ourselves around the first day, it was a little nerve-racking. You really helped us understand the area and feel much more confident about the move. (If only we'd listened to you when you mentioned this house the first time!)
Susan & Sam R.
Jill has been amazing to help us navigate the buying and selling process !! She goes out of her way to find us properties that have what we need and within our budget, previews homes for us, sending pictures and updates knowing exactly what we are looking for.  She put together a wonderful list of what we need to do to prepare our home to sell and is in constant contact with us about everything!  A wonderful experience thus far!! I would highly recommend her as an agent! Amy W.
Jill is beyond amazing at what she does-she had our home sold within 48 hours-she was always on top of things,always answered any of our questions immediately and was so supportive thru the entire process-We had to close on both houses within hours and it was one of the hottest days in July,Jill showed up,kicked off her heels and started hauling in boxes-we have not only built a professional relation we have built an amazing friendship! Thank you just doesn't say enough to Jill for what she did for us!!! 87 Fairlawn Dr, Selkirk
Working with Jill G. To help me find my first home was a joy. It was as though I were with a personal friend. She paid attention to my concern as to what home I wanted, the location and exceeded my expectations. I would recommend her to anyone I may come in contact with who is searching for a home. Any questions or concerns I had what she did not have the answers to she would get the answer and respond within a short period of time. She is a warm hearted genuine person to be around and work with. What a joy. Leslie