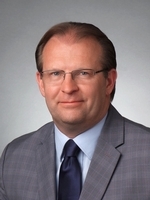 518-391-0786

518-391-0786 cell phone

[email protected]
2390 Western Ave
Guilderland NY, 12084
Receive Email Alerts from Me
Dale brings to CM Fox over 25 years of extensive sales and customer service experience in the public and private sectors. He graduated from Mansfield University in PA with a BA degree in Public Relations. Dale has resided in the Guilderland area since 1987 and is married to Jo-Ann with two grown children, two teenagers and a grandson. 
With his many years of sales experience, Dale demonstrates a unique and keen understanding of addressing the needs of each client. Whether you are looking to sell or buy property, please contact Dale.
Testimonial:
"I met Dale Smith when he was relocating back to the Capital Region of NY. Dale was one of those people that you meet and want to work with. Dale's character makes him one the best people to do business with. Dale provides solutions and assistance to everyone he meets. Dale's dedication to his clients and prospects makes him a top leader in his industry." – Denise H.
"I have known Dale, both personally and professionally, for over 20 years. I can say without reservation that he is the most sincere, honest and compassionate person that I know. To coin an old, but fitting, phrase; "what you see is what you get". His professional demeanor reflects his heart and his determination to help others, whether it be family or friends, clients or coworkers, these traits seem to be interwoven into his very fabric." - Bill P.
"Dale is dedicated to selflessly serving others, valuing his clients above himself. When you interact with him he is patient, sincerely empathetic, and looks out for your interests. He is a person who will positively impact your life." - Mark R.