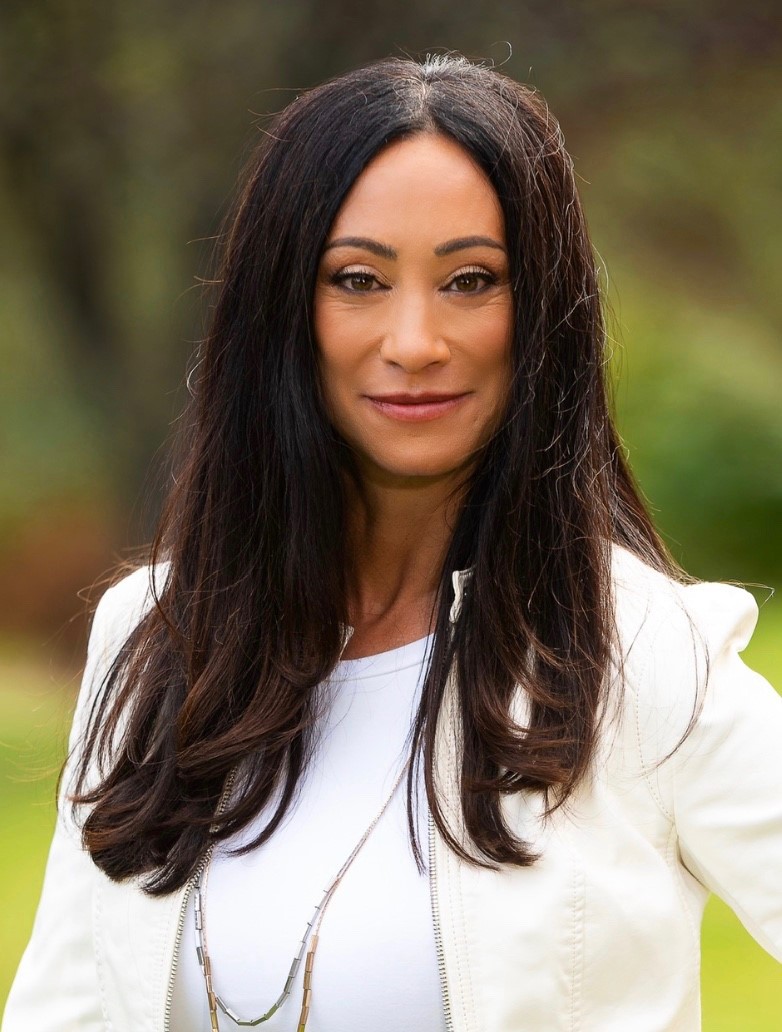 518-441-1711

518-441-1711 cell phone

[email protected]
2390 Western Ave
Guilderland NY, 12084
Receive Email Alerts from Me
Amanda Harrington proudly holds the following designations:
CBR, Certified Buyer Representative
RENE, Real Estate Negotiation Expert 
The best Realtors understand that buying or selling a home is about sifting through the thousands of possibilities to find the perfect match. The only way this can be accomplished is by having an intimate knowledge of the region's market and by understanding the spoken and unspoken needs of each seller and buyer. Amanda Harrington is among the top agents in the Capital Region for two simple reasons: she knows the market and she takes the time to learn and actualize all of her clients' wants, needs and expectations.
As a lifelong resident of the region and a 12 year real estate veteran, Mandy has a broad and deep academic, historical and experiential knowledge of hundreds of neighborhoods. She helps buyers and sellers navigate all phases of the always complicated process, and is never finished until her clients are fully satisfied. Not only has Mandy earned certification as an Accredited Buyer Representative, she has also earned numerous accolades from her peers. She has been named as a Top 100 Agent in the capital region's Business Review, and won the Women's Council of Realtors Award (seven) consecutive times.
Mandy knows how emotional and important the home buying and selling process can be. So, if you're in need of an educated, experienced, and understanding professional, Mandy Harrington is the Realtor for you. Contact her today at 518-441-1711.
Testimonials:
During what could be the most stressful housing market ever, Mandy made this process a breeze! She made sure we were constantly in the loop. We couldn't be happier with the professionalism and attention Mandy puts forth everyday! emccann705  Albany, NY 12203 
Mandy Harrington was fantastic to work with while listing and selling my home in Bethlehem. She made the home selling process painless and kept in contact with me from listing to closing. Her years of experience, knowledge about the home buying and selling process and dedication to her clients really made this a wonderful experience. I highly recommend using Mandy for your home selling or buying needs! AR Selkirk, NY 12158 
Amanda was recommended to us by my sister who used her services to buy their home years ago. Being away from the upstate area for so many years, we really needed an agent that not only knew the area, but also would be able to give us the right home within our budget and listen to our wants and needs. Amanda surpassed all of our expectations. Being first time home buyers, she was more than patient with us asking and answering any questions along the way. What most impressed us is her responsiveness. Amanda was always answering our phone calls and keeping us posted on potential homes. I wouldn't want anyone else assisting us along this difficult but very rewarding journey. Thanks again Mandy!!! You're amazing.  schreine55 Schenectady, NY 12308
My wife and I had the pleasure of using Mandy's realtor services in January 2021 (as you can tell, I've been meaning to write this review for quite some time now). We had a great experience. As first time home-buyers, we had little knowledge of the overall process, and frankly, were questioning the value of using a realtor at all (opposed to simply doing things ourselves). We decided to use her based on a recommendation, and couldn't have been happier. She quickly got a feel for what kind of house we were interested in, and started showing us houses we hadn't found ourselves online. Within each house, her years of industry experience helped highlight flaws or benefits that weren't obvious to us at first glance. I distinctly remember walking into a house and within a couple minutes Mandy telling us that she could tell it was a cosmetic flip and that they didn't do a good job and showed us why, guiding us away from a bad house that would have made her a quick buck. Her genuine concern with finding us the right fit ultimately led us to our home, and we absolutely love it. Another benefit of working with her is her network of recommended lenders and lawyers. They all know each other, and made the whole process much more guided and seamless. We had no complaints with any of them. Highly recommend! ER Latham, NY 12110 
Amanda Harrington was our buyer's agent and stuck by our side as we navigated a tough home buying market. She really excelled during negotiations and her years of experience were apparent. StaceyB2  Niskayuna, NY 12309 July 2021
I had a lot of problems closing. Mandy was on top of everything. She had really good suggestions for me. She really drove this thing to the finish line. Dan C Slingerlands, NY May 2021
"My boyfriend and I recently bought a home using Amanda and she was absolutely amazing!! We are first time homebuyers and felt completely clueless about where to even begin. She was so kind, thorough, and patient with us. She answered all of our questions and never made us feel pressured. I truly feel like I was treated like family. I will without a doubt use her again when we buy our next home!!" gceluch8  Selkirk, NY 12158 
First time home buying is a stressful and overwhelming process but Mandy has been a great help to us. She provided us with all the information and made us understand the home-buying process clearly. She is very professional and friendly, always available when needed. It has been a pleasure working with Mandy. Mandy is a part of our home buying adventure and can't thank her enough for helping finding a perfect home for us. zuser20150611172833972  Albany, NY 12203 Jan 2021
Mandy is simply the best! We had such an awesome experience the first time that we reached out when we were ready to sell and buy again. Our house sold in just two days with multiple offers and she helped us navigate the waters of buying a new house at the same time. Mandy is always accessible via phone or email (even when she is supposed to be on vacation!). She really cares about her clients and she works hard to make the best deal and find the best home for you. I would never trust anyone else with buying and selling. Plus she is pretty funny, always a bonus amidst the fog of house hunting.  TR9 Schenectady, NY 12308 
"Mandy was great! Available on short notice, always professional and prompt, and quick to answer all of my questions. Negotiated to get me a better price than I anticipated. A genuine joy to work with, I highly recommend. Thanks Mandy!"  lb1  Schenectady, NY 12303 
"She was very helpful and knowledgeable. She was available to look at houses with short notice. Explained every step of the home buying process making the whole thing less stressful." SD
Amanda was great to work with when buying our first home! She was very knowledgeable and made the home buying process quick and easy! Thank you for everything! DS
"Amanda was great! She explained everything in detail about buying a house and what to look out for. She was always only a phone call away. She is the type of agent that you want when looking to buy a home. I highly recommend Amanda. You will be happy to have her on your side." gwengraham7 
Working with Mandy has been a true pleasure. We have purchased and sold multiple homes in the capital district over the last few years, all with the help of Mandy. Whether as the buyer or seller, she keeps the process moving seamlessly. And in the rare instance a complication arises, she handles them with the utmost professionalism. I couldn't ask for more, and consider her a true partner in our endeavors! WR
Amanda was great! She helped me find the perfect house for my husband and I. She was very professional and prompt. She took the time out to show me many different houses until I found the perfect one. Thank you so much Amanda! Z
Felt less like a transaction and more like buying with an old friend. She actually made the process enjoyable. She knew my needs and wants and really delivered. The seller we had to work with wasn't exactly "easy to work with". Mandy took care of it all. I barely had to do anything during the process besides sign papers and agree to terms. Strongly recommend. She made the process very easy. 
My husband and I have sold and purchased two homes with Amanda. Her knowledge of the real estate market and the Capital District area was extremely helpful. During our first sale and subsequent purchase, it was necessary to look at many homes because of our unique circumstances. Although she had a very busy career, she always had time for us; never making us feel rushed. She was a great counselor throughout the sale of our home and our purchase. When it became necessary to relocate again; Amanda was our first and only choice as a realtor. She totally understood our need and she found us our perfect home; even though our budget was tight. The buyers of our house presented many obstacles and challenges but Amanda walked us through each one, step by step, and was always encouraging and honest. She is a hard worker, dedicated to her customers. She always kept in touch and never had to worry about anything. Both times, she followed up with us to make sure all was well. She is approachable and well respected in her field. I highly recommend her; you will be very pleased. KG
I worked with Amanda for 4 years, yes, 4 years before she found the perfect house, she never complained, I took her to all the back woods places known. She sold the house I was in in 7 days, she is well versed in what you need to do to make your current home appealing to the market. I really cannot say enough about her, just a great experience on both sale and purchase. IZ
We have bought 2 homes from Mandy and sold one with her too. Always very responsive and quick to get us into whatever homes we wished to see. She also help my dad purchase his home. We love her!
Mandy was very helpful and made us comfortable in our first home buying experience. Her realist knowledge and useful resources made the home buying process less stressful allowing us find the right home for us. She had great open lines of communication. She was by our side through the whole process, which was greatly appreciated. MC
"Mandy was quick to respond when I saw my house and got me right into see it. She advised me how to do my offer to have the best chance at it being excepted by explaining my options. She made it easy to understand without any pressure. Throughout the whole process her knowledge and experience helped me to get the house of my dreams. I highly recommend Mandy and CM Fox Realty to be your partner in making your new home a reality." ahdotk2  
Amanda Harrington 's Listings
This listing is courtesy of Amanda Harrington, CM Fox, LLC